Ford EVs and Hybrids for Sale
near South Charleston, WV
Enjoy legendary Ford performance at an efficient pace when you invest in one of the Ford EV or hybrid models for sale at Todd Judy Family Dealerships. We understand that West Virginia Ford fans love their trucks to be powerful and their SUVs to be sleek, which is why we're proud to announce a Ford electric vehicle lineup that's up to the task. Whether you're wondering if an electric car is worth it or you want to learn about federal EV tax rebates, we encourage you to visit our Ford dealerships near South Charleston.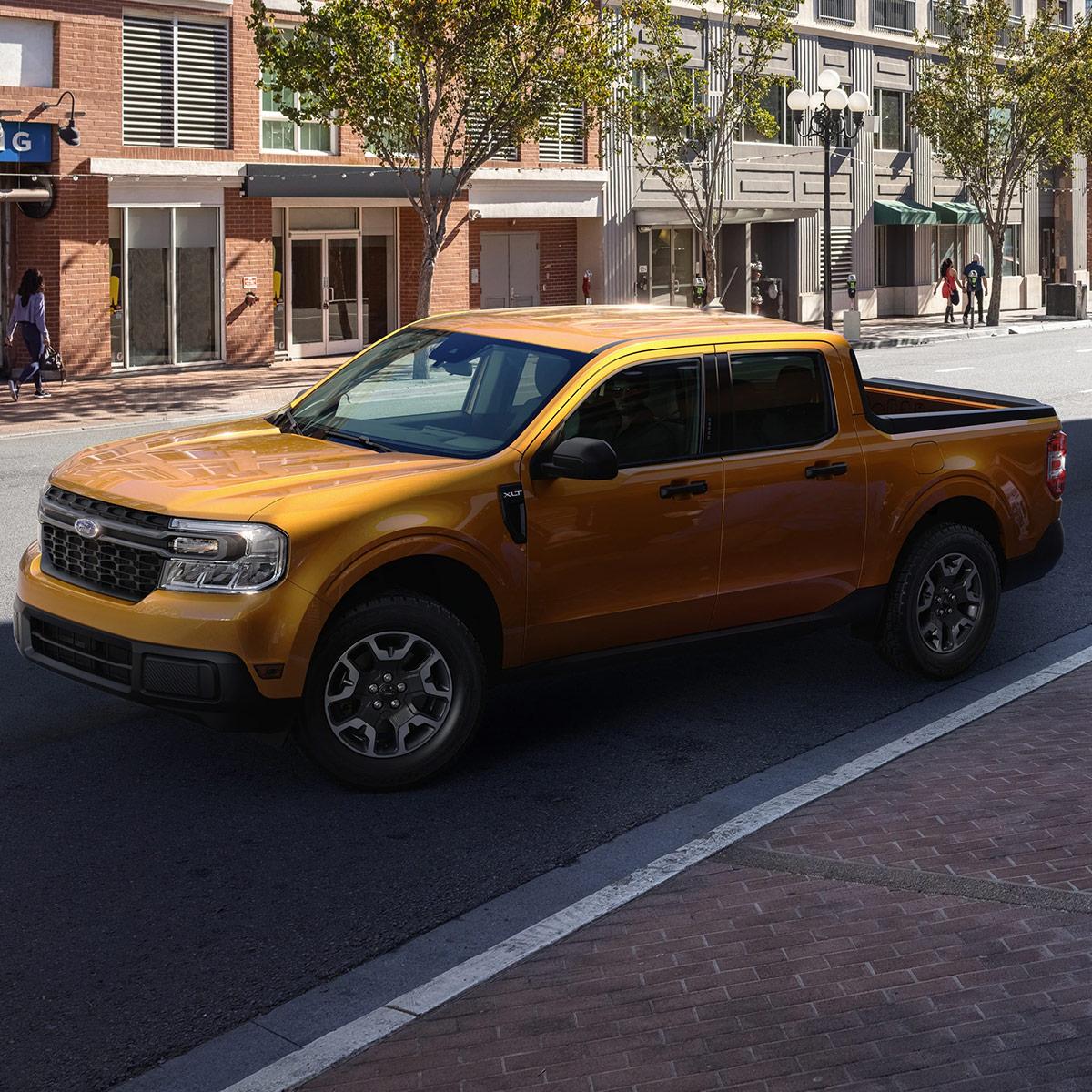 Preorder a 2022 Ford Maverick in West Virginia
The Ford brand continues to defy conventional wisdom with the 2022 Ford Maverick, for sale in Charleston. Built for those who want a pickup that's great for both work and play, the new Ford Maverick hybrid truck delivers an unforgettable driving experience. Visit our WV Ford dealers to get a glimpse at the Maverick design or buy a Ford online and get the keys to your favorite trim.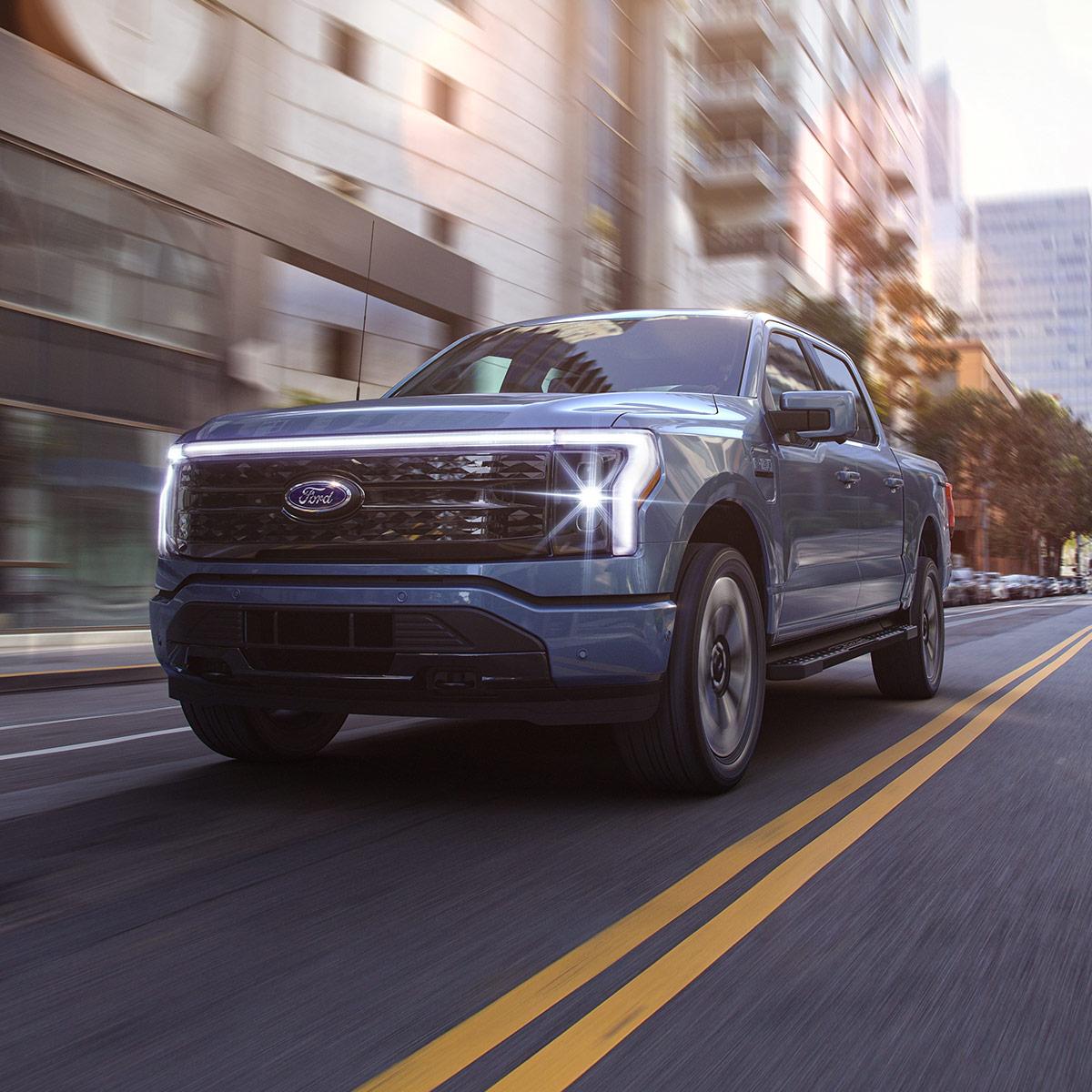 2022 Ford F-150 Lightning near Me
The fully new Ford electric truck you've been hearing about is finally here, so visit our nearby Ford dealers to test-drive an F-150 Lightning. You'll be mesmerized the moment you put the F-150 Lightning motor into action and experience its targeted 563 horsepower firsthand. Plus, with a 2022 F-150 Lightning range that can extend to 300 miles, your stops at nearby EV charging stations will be infrequent.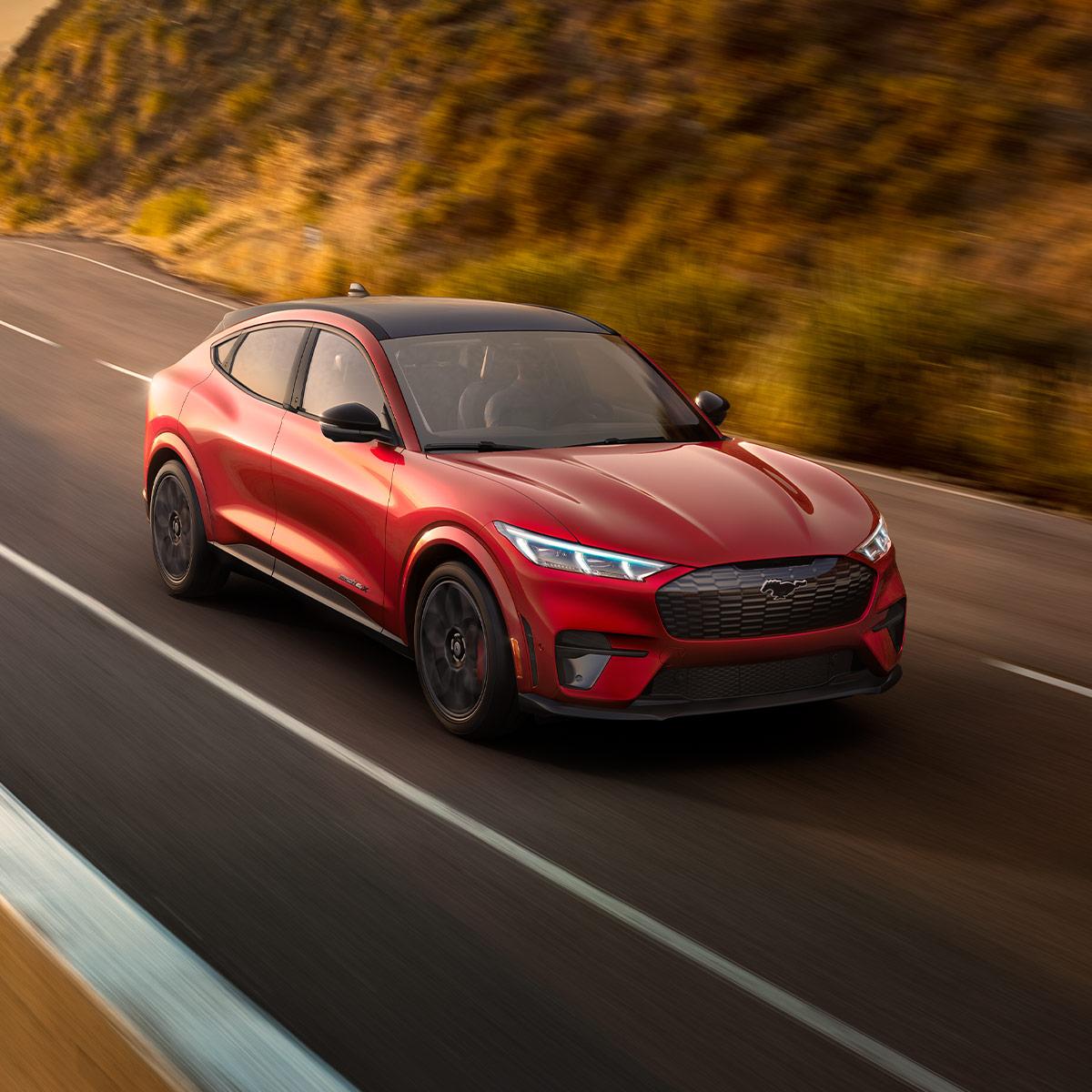 2022 Ford Mustang Mach-E near South Charleston, WV
The 2022 Mustang Mach-E blends Ford Mustang performance with eco-friendly handling and a spacious interior, giving you an electric Ford SUV that's unlike anything else. Check out our nearby Ford specials to save on the Mustang Mach-E price and chat with our team to learn about the incredible Mustang Mach-E 0-to-60 mph times and range capabilities.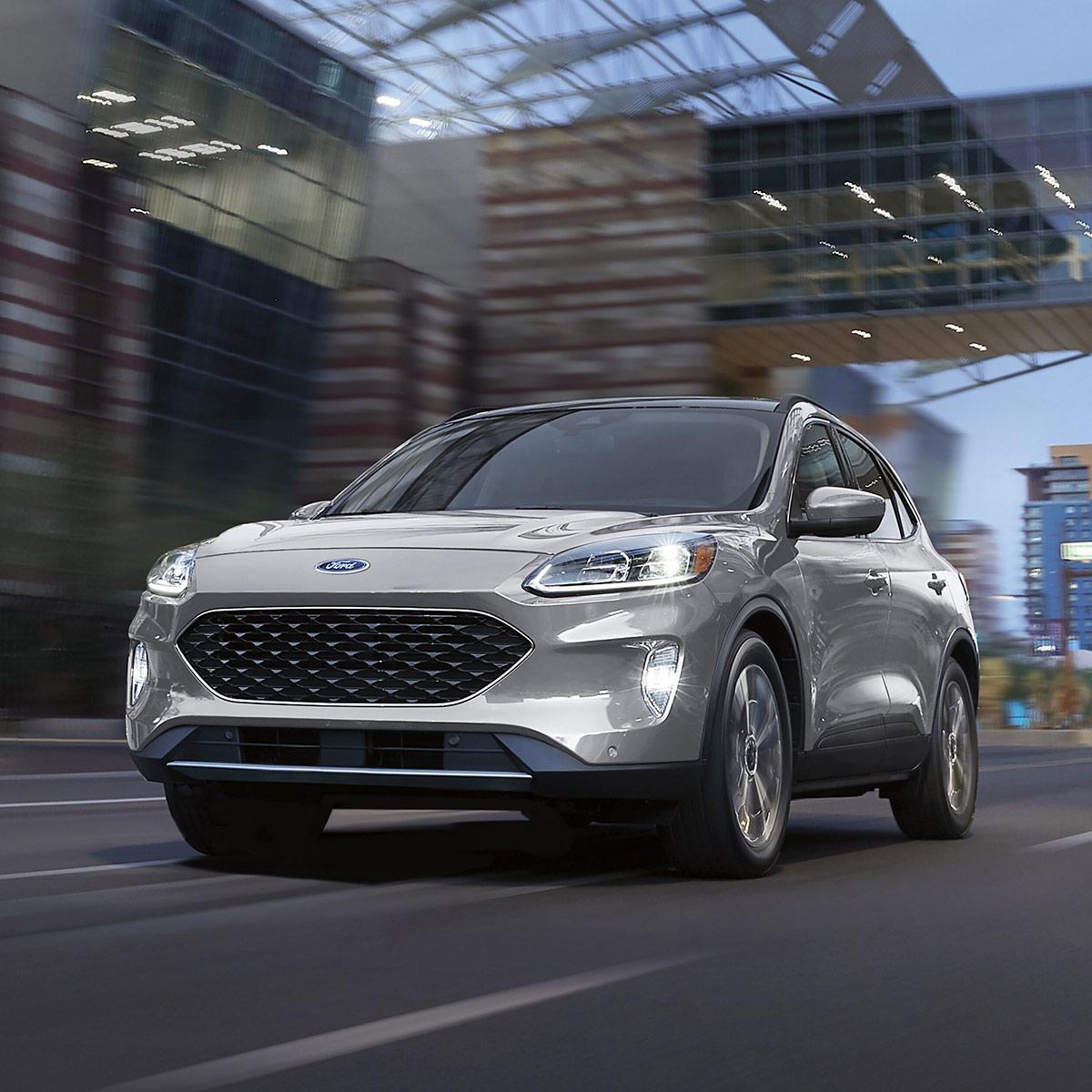 2022 Ford Escape Hybrid Lease in Charleston, WV
If you're a West Virginia Ford family in search of a new vehicle, a 2022 Escape Hybrid is an ideal fit. For starters, the new Ford Escape Hybrid mpg ratings and spacious dimensions make this the perfect SUV for road trips. Add in the cutting-edge Ford safety features that are part of the Ford Co-Pilot360™ Assist+ package and it's no wonder why the new Escape Hybrid is such a top seller.
2022 Ford E-Transit Financing in WV
If you're looking to take your local business to greater heights, investing in a new Ford electric van is a great place to start. The 2022 Ford E-Transit -- a new Ford commercial van for sale in Charleston -- offers buyers the ability to customize their vehicle in a multitude of ways. Choose from three roof heights, three body lengths and various body styles to get exactly what you're looking for.